Joyhouse Coffee
Brand Identity, Collateral, Packaging
Coffee that creates jobs and brings joy to the people of Haiti.
Respectfully sourced coffee that creates jobs and brings joy to the people of Haiti.
When we first met Joyhouse Coffee, it didn't take long to connect with their amazing story. The young company was on a mission to impact the people of Haiti through creating a coffee business in the US. With their premium coffee grown, roasted, and packaged in Haiti, they had already created sustainable jobs within this poor nation. And on top of that, they are committed to returning 50% of profits back to Haiti directly benefiting organizations that provide shelter, nutrition, education, medical care, and sustainable jobs.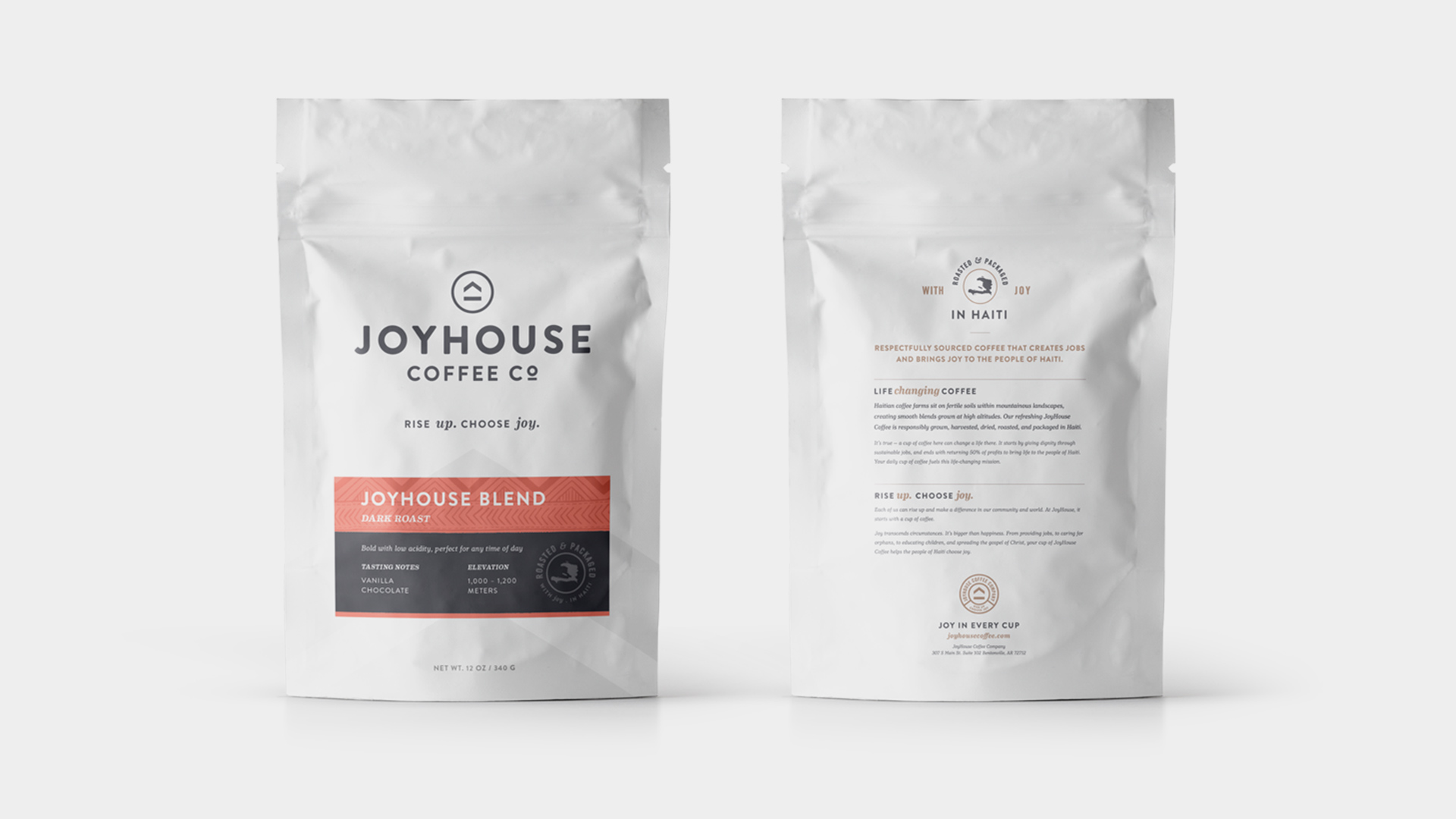 How do we succinctly communicate the most important pieces of this remarkable story? Most coffee companies have good coffee, but few fuel life-changing work among the poorest of the poor. This is the distinction that we believe will create a connection with customers and eventually loyal advocates for the brand. Beginning with the tagline "Rise Up. Choose Joy.", we crafted a messaging hierarchy that intentionally unfolds the story of both the mission and the product.
Inspired by the vibrant colors and culture of Haiti, Joyhouse Coffee is bright and always full of joy.
Custom illustrations, hand-made patterns, and bold colors bring the brand to life. With our visualization we wanted to honor both the premium quality Haitian coffee, and the vibrant Haitian culture. The visual identity finds a careful balance between a clean, black & white aesthetic and bold, colorful patterns and illustrations. Our goal was to establish Joyhouse Coffee as premium, perfectly roasted Haitian coffee, while also bringing to life the uniquely colorful Haitian culture.