Crystal Bridges
VR Experience
Experience the Kindred Spirits masterpiece virtually.
Crystal Bridges Museum of American Art is fondly known as the hidden gem of Northwest Arkansas, and one of our favorite clients.
Whether we are shooting drone footage of the grounds or creating promos for upcoming exhibits, we are privileged to work alongside such a creative client. In our most complex collaboration to date, we partnered with museum curators to create a virtual reality experience of Asher B. Durand's acclaimed painting, Kindred Spirits.
The virtual Kindred Spirits experience has allowed the museum to take the masterpiece on the road to schools and exhibits across the state. Portable Samsung VR headsets playback the content at exhibits, or the content is available on the YouTube app.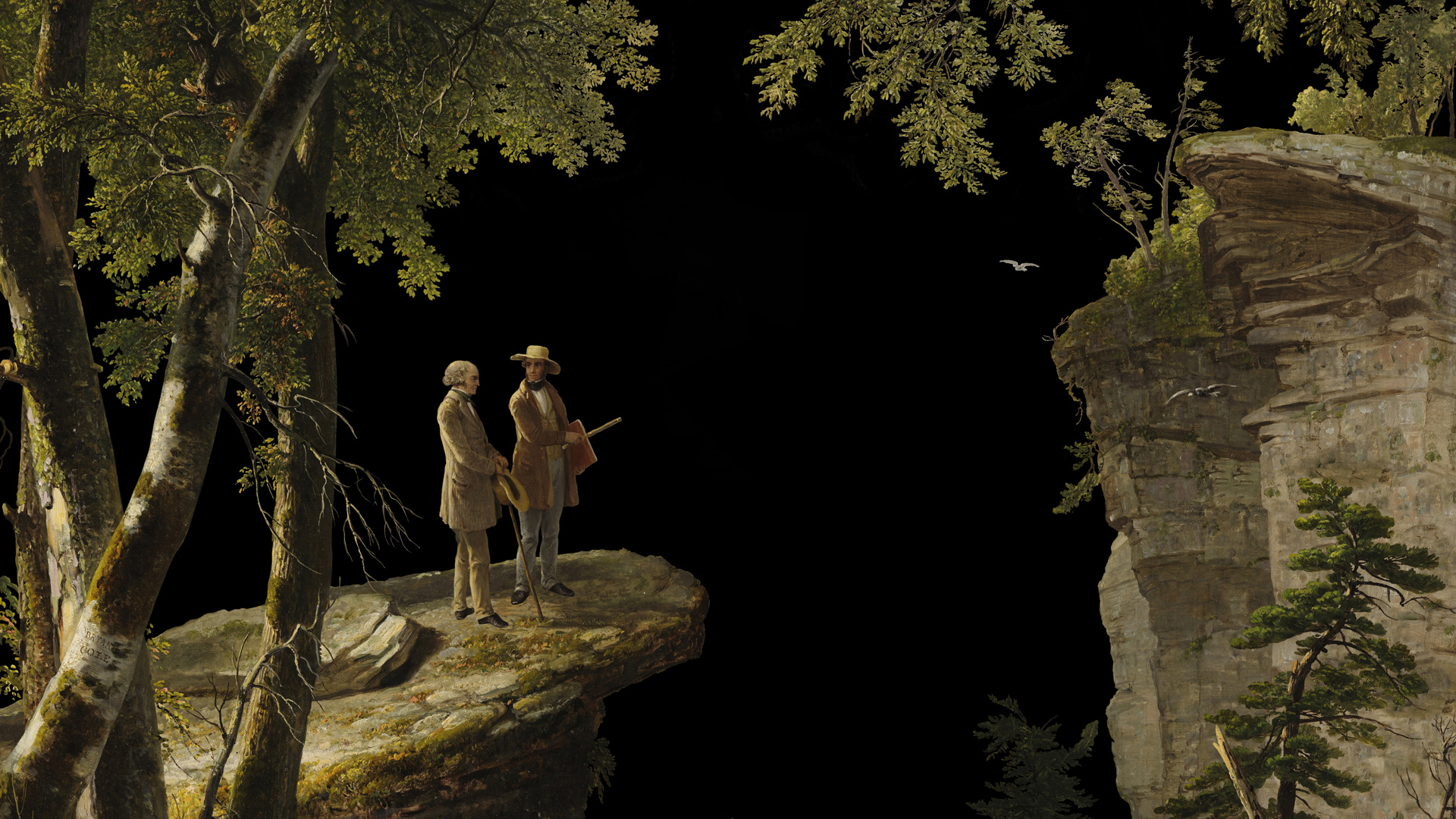 200+ hrs.
80 layers.
Our design team spent over 200 hours carefully isolating every element in the painting, totaling 80+ layers.
After isolating each layer, the background was carefully repainted digitally, allowing the camera to fly by the elements in post. With these layers in hand, our animators built a 3D model of the museum interior to house the painting and exploded the layers into Z space creating depth for the digital camera.
Working with local sound guru Dwight Chalmers, we sourced local recordings from the Catskill Mountains in New York where the painting takes place to build a regionally accurate soundscape.