Amazeum
Brand Identity, Web & Mobile, Print Design
Sparking curiosity, creativity, and imagination.
The Amazeum is one of the awesome places that makes Northwest Arkansas a great place to live, work, and play.

We first partnered with the Amazeum to design their logo and craft their overall message and visual identity. Since then, we have worked in close partnership with the Amazeum to design extensive collateral materials, advertisements, and online assets. In addition, we were privileged to design multiple areas, fixtures, and sub-brands within the museum itself.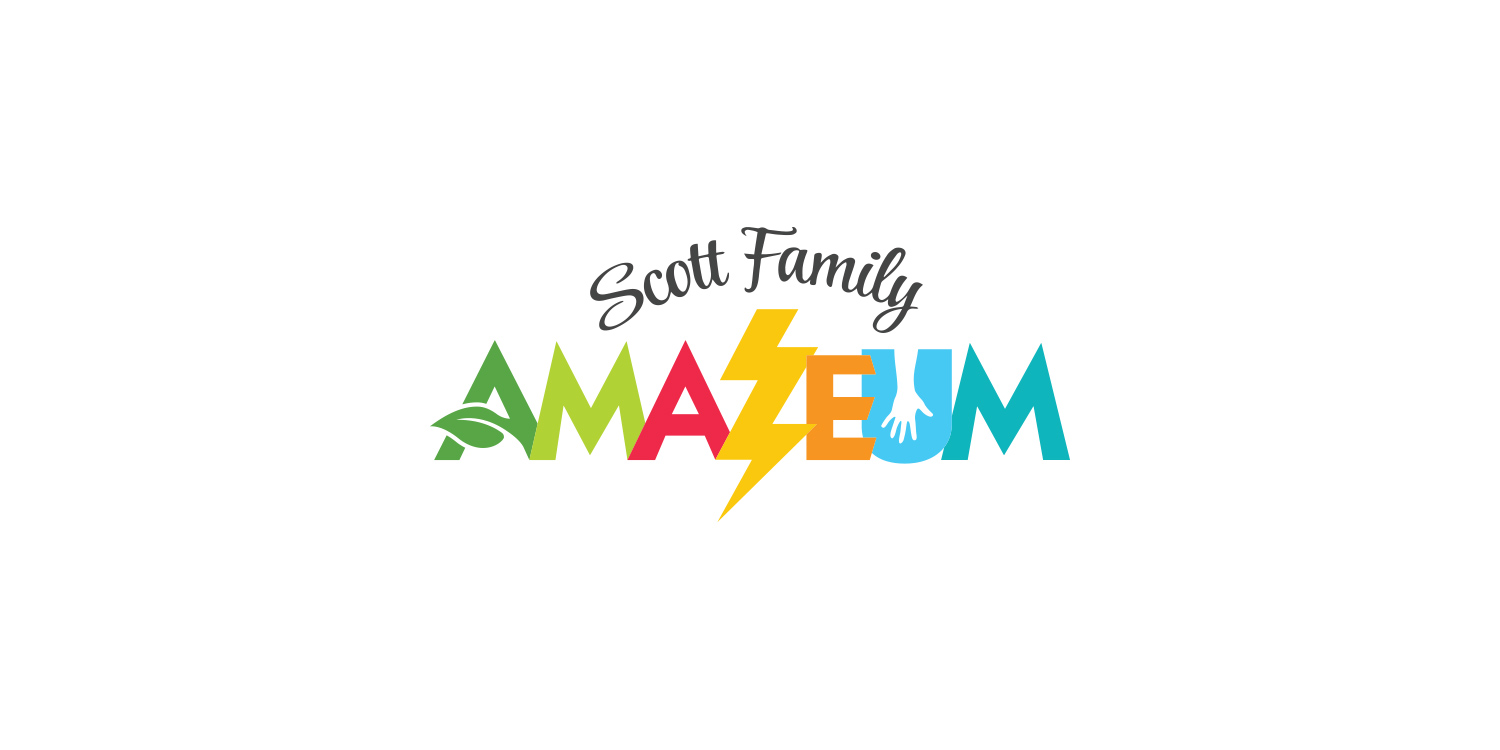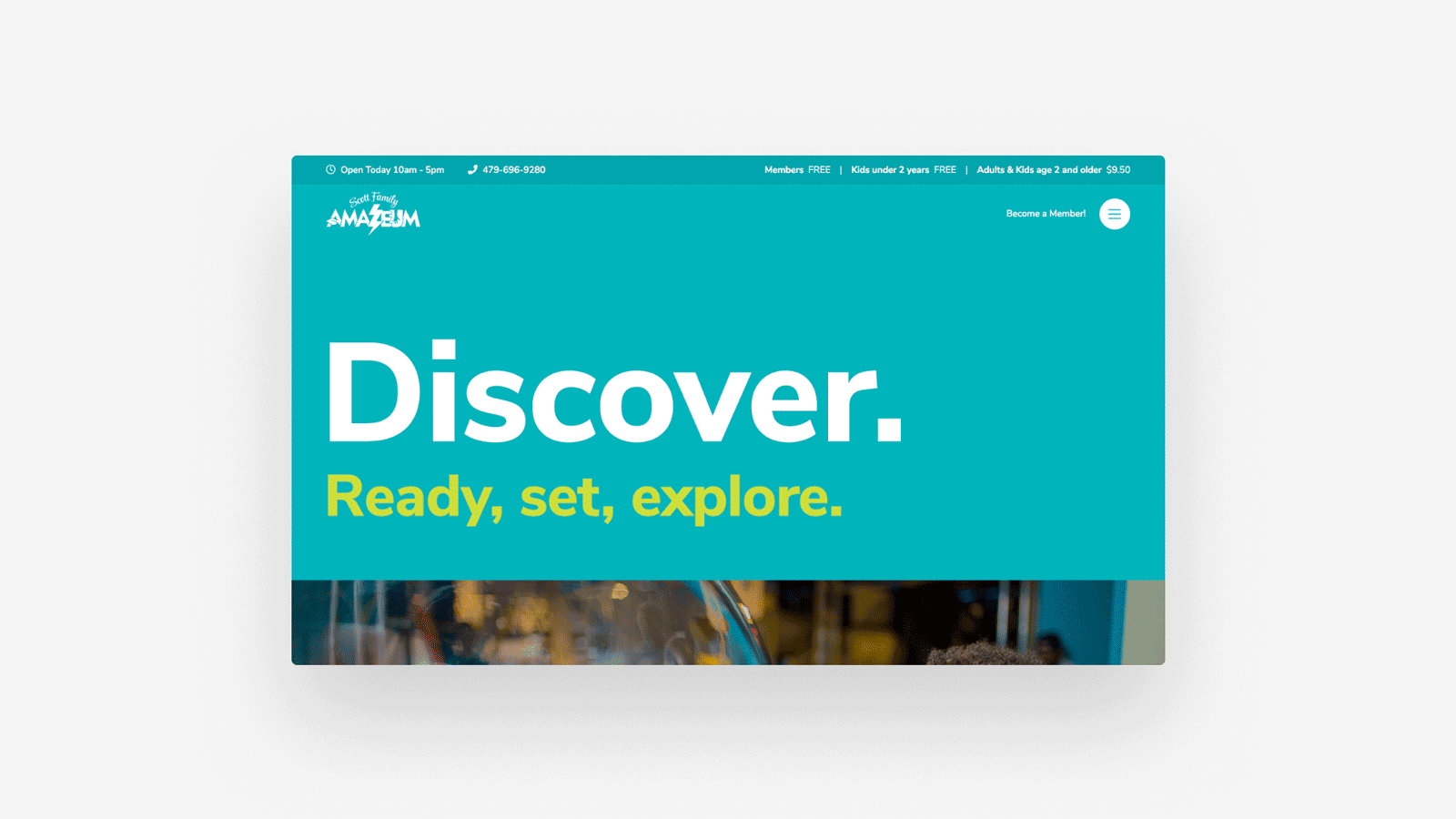 Amazing, reimagined.

We had the opportunity to reimagine the Amazeum website, introducing bright colors, abstract photography, and larger-than-life typography encouraging users to never stop exploring. We created and elevated a variety of headlines to feature on the homepage, engaging users and keeping a constant focus on the amazing experiences yet to be discovered.
A robust and responsive calendar is integrated throughout the site, organizing every program, event, and experience for users to plan their next visit. We also optimized the experience for first-time visitors and members by making admission, hours, and contact information readily accessible.